Visio Drawings
Vericom-specific Visio Stencils contain our most popular equipment shapes and can be used with various versions of Microsoft® Visio. With these stencils, you can create high-quality network and rack diagrams quickly and easily. Easily snap shapes into place and much more. We deliver a comprehensive product portfolio designed to meet our customers' network infrastructure needs in an increasingly connected world through our global network of distributors and integrators.
Let Vericom help bring your Visio designs to life! See download links and installation directions below: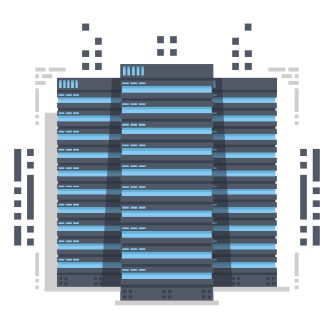 Stencil Installation
To Install Vericom Stencils:
Click the stencil you want to download from the list on the right.
In your browser's File Download window, click Save.
Choose a location for the stencil .zip file, and then click Save.
Open the .zip file and extract the stencil files (.vss) to your Documents > My Shapes folder.
Open any new or existing drawing in Visio.
On the File menu, choose Shapes > My Shapes, and then click the Vericom stencil in the Shapes pane.
Visio and the Visio logo are trademarks of Microsoft Corporation.

Network Cabinets
Server Cabinets
High Density Wall Cabinets
SOHO / Remote Office Cabinets
2 Post Aluminum Relay Racks
2 Post Steel Relay Racks
4 Post Flexible Depth Server Racks
Accessories & Hardware